If you're looking for senior discounts, you came to the right place.  In addition to our list of senior discounts for retail stores, we've been busy updating all of our discount lists!  One of our most popular lists of senior discounts is our BIG list of restaurant discounts which includes over 50 restaurants that offer discounts to boomers and seniors. Be sure to check it out!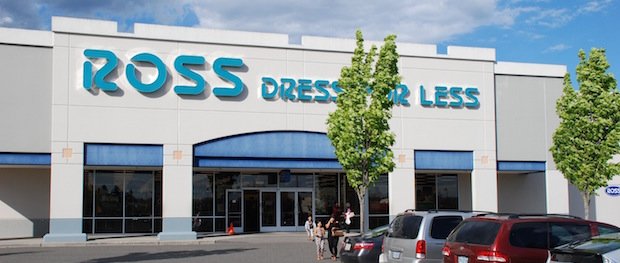 Copyright © The Senior List, 2022.  If you plan on recommending our senior discount list for retail stores, please do so with appropriate attribution to The Senior List® and a link back to our website. Thanks!
Today's post focuses on Senior Discounts for Retail Stores and Apparel Outlets.  We offer this list with one caveat.  It's always best to either call ahead or ask when you arrive (so you have the proper expectations).  As in any chain store, some local establishments will offer discounts and some won't.
We make it a point to remind folks that if you're looking to save money while you're shopping, or eating, or whatever… It never hurts to ask the question; "Do you offer a senior discount?" For many boomers and seniors, every penny counts, so don't let your ego get in the way of your wallet.  Just ask the question.
Best List of Senior Discounts Retail Stores 2022
Banana Republic: 10% off (No regular days; 50+)
Bealls Outlet: 15% off every Tuesday (50+)
Belk: 15% off first Tuesday of every month (62+)
Bon-Ton Department Stores: 15% off on senior discount days; 20% if you use the store's proprietary credit card (55+)
C.J. Banks/Christopher Banks: 10% off every Wednesday (60+)
Clarks: 10% off (62+)
Dressbarn: 10% off Tues and/or Wed (call ahead-varies by location – 55+)
Goodwill: 10% – 20% off one day a week (date varies by location – 55+)
Hallmark: 10% off one day a week (date varies by location; age may vary depending on the product)
iParty: 10% senior discount every day; ask for a discount as soon as you get to checkout
Kohl's: 15% off on Wednesdays (60+)
Michael's: 10% off every day (with AARP card – 55+
Modell's Sporting Goods: 10% off every day (65+)
Ross Stores: 10% off every Tuesday (55+)
The Salvation Army Thrift Stores: Up to 50% off, days vary (55+)
SteinMart: 20% off red dot/clearance items first Monday of every month (55+)
TJ Maxx: 10% on Mondays (FLORIDA only at this time – 55+)
Walgreens: 20% off once a month, "Balance Rewards" card required. (65+ and AARP)
Other Senior Discount Lists
Looking for hearing aids, cell phone plan discounts or information about walk-in tubs? Check out all the other lists we have created to help you find the best products and services here.
In addition to our list of senior discounts for retail stores, we also publish a list of prescription medicine discounts for seniors (including government programs for prescription help).
For all the frequent travelers out there, we updated and published our list of travel discounts for seniors.  This list includes airline discounts for seniors, rental car discounts, hotel discounts, and more!
Finally, the BIG list of senior discounts can be found here.
If you're aware of senior discounts for retail stores that aren't on our list, please let us know. Also, we rely on our community members to keep these lists current, so if you're aware of updates – Let us know in the comments!